R. CHRISTIAN JESPERSON, DC
Dr. Chris Jesperson has practiced as a board-certified Doctor of Chiropractic and Diplomate of the National Board of Chiropractic Examiners for the past 35 years in the same location in East San Diego County. He graduated Summa Cum Laude and Valedictorian of his graduating class from Pasadena College of Chiropractic in 1982. Dr. Jesperson is a living example of the "chiropractic lifestyle "having been raised in a drug-free, holistic environment by his father, one of the first chiropractors to practice in El Cajon. His post-graduate and continuing education pursuits through the years have covered a wide range of study and training in all facets of the diagnosis and treatment of the nervous, muscular and skeletal systems of the human body. Dr. Jesperson's overarching philosophy of health recognizes that the body has been endowed with the innate ability to monitor, regulate and heal itself. His efforts, as a Doctor of Chiropractic, are only to facilitate the restoration of proper function in order to eliminate pain and establish an overall state of "wellness." As more and more healthcare consumers seek for conservative, drug-free, non-surgical solutions to their health care needs, Dr. Jesperson is confident that his "hands-on" chiropractic techniques combined with physiotherapy, nutrition, and healthy lifestyle choices will increasingly be in greater demand. Having served as Team Physician for several local high school football, wrestling, and soccer teams, Dr. Jesperson is well versed in treating sports injuries of all types. He is thoroughly knowledgeable in the treatment of industrial injuries, having qualified as a Certified Industrial Disability Examiner and Qualified Medical Examiner for the State of California. A significant portion of his practice is dedicated to the treatment of those who have been injured in an automobile accident, where he enjoys a professional working relationship the specialty physicians and attorneys throughout San Diego County. Dr. Jesperson has maintained membership in the California Chiropractic Association and the San Diego County Chiropractic Society throughout the course of his career. He is fluent in Spanish which allows him to better serve the Hispanic community here in San Diego. How much of Dr. Jesperson's free time is spent as a volunteer, giving service to his church, Rady Children's Hospital, St. Vincent de Paul Center and the American Red Cross. He is very pleased to say that he has been married to his wife, Margaret, for forty years and they have six children and twenty-one grandchildren (and counting).
---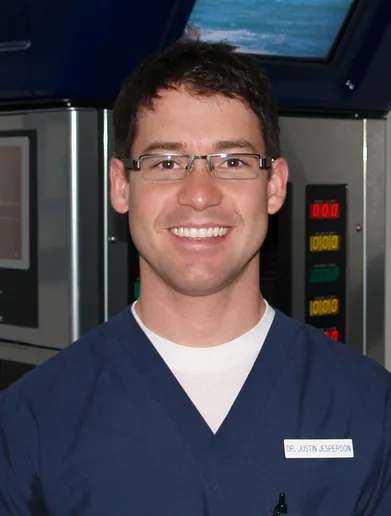 ---
JEFFERY VILLEGAS, CMT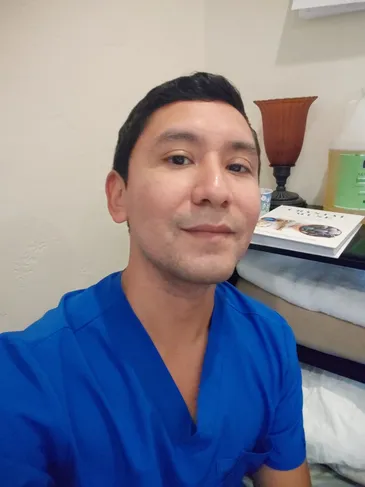 Jeffrey Villegas is a Certified Massage Therapist and receive his degree from Pacific College of Oriental Medicine. His mission in life, and as a massage therapist, is to constantly strive to be a better person. To feel better, to function better, to be healthy, strong, capable and true to his highest self. " I want to assist others in becoming the better version of themselves." "I want to create the space to feel safe and secure so that relaxation is achieved and the body may heal from within." His philosophy is that massage therapy is an interactive process between therapist and client. Jeff believes in the body's natural ability to self heal, and that massage therapy is one of the many paths to restoring health and wellness to the body, mind, and spirit.